THOSE WHO PREACHED AT CLUMBER AND A LIST OF MINISTERS APPOINTED TO CLUMBER CHURCH

THE PERSONS RESPONSIBLE FOR THE SPIRITUAL WELLBEING FOR THOSE RESIDING AT CLUMBER AND BEYOND
The Early Days
Friction between Dr Calton and William Pike
An excerpt from the History of the Wesleyan Methodist Church of South Africa by Rev.J.Whiteside, London 1906 :
Opposition was overruled in one instance "for the furtherance of the Gospel." Dr. Calton, the head of the Nottingham party, was a determined opponent of Methodism, and attempted to prevent any of its adherents being in his vessel, the Albury. Great was his vexation to find, when at sea, that at least one Wesleyan, Mr. Pike, was on board, and that he was holding meetings for prayer.  Dr. Calton threatened the offender that unless he kept his religion to himself he would have no allotment of land on his arrival in Cape Colony.  Strange to say, Dr. Calton died in Algoa Bay. After the settlement of the party at Clumber, Mr. Pike regularly held services in the bush, close to his tent; and his simple piety and manifest sincerity having won the esteem of his fellow settlers, they elected him head of the party. Clumber became a centre of spiritual influence, and has so continued to this day. The people have retained not a little of the quaint simplicity and religious fervour of English rural Methodism when at its best."

Based on these excerpts, it shows a determination and tenacity of William Pike to preach the Gospel against all odds. Even the possibility of his allotment of land being taken away should he continue to preach and hold prayer meetings.  It is also recorded that John Ayliff heard him preach, wearing a blue gown, on the dunes of Algoa Bay in Tent Town. It was here that the Nottingham Party had to wait for 48 days for the wagons which would take them to their location, allowing William Pike plenty of time to proclaim the Good News of Jesus Christ. It must have been a thorn in Dr Calton's side to not only regularly hear him preach over this extended period of waiting, but also to see William Pike attracting attention arrayed in his blue gown.
John Ayliff describes William Pike thus : "a small, thin man in a long blue gown. This surprised me , for I have never seen any minister in a blue gown before."
It appears that William Pike was almost drawing attention to himself, arrayed as he was in a blue gown, which was considered unusual ; this despite determined opposition from the leader of the Party, Calton.
Rev William Shaw

"Mr. Shaw sought out and gathered round him a noble band of lay assistants, or the spiritual needs of the people could not have been supplied. Amongst these helpers were Messrs. Oates and Roberts of Salem; Richard Walker, of Port Francis; John Ayliff of Wilson's party; William Shepstone, of the New Bristol location; William Pike, of Clumber; Messrs. Aldham, Bonnin, Sargeant, Booth, Attwell, and many others who fed and fanned the flame of piety. These plain preachers of a plain Gospel went from location to location taking shady trees or sheltering woodside as their standing places, and gathered around them little companies, seated on the grass, listening attentively, and thankful to find themselves remembered and cared for in reference to their highest of all interests.  Messrs. Ayliff and Shepstone, at a later date, entered the ranks of the ordained ministry, and became distinguished missionaries. Richard Walker rendered scarcely less valuable service as an assistant missionary on several stations."
John Ayliff
An extract from John Ayliff''s diary dated Sunday 15 July 1821
"Attended my appointments at Thornhills and Green Fountain - this through many struggles against flesh and blood,the appointments being a great distance and there being much rain the day before. But remembering the English motto, 'England expects every man to do his duty' so, thought I, that if Britain expects thus from her inhabitants much more, thought I, does Jesus Christ expect from his ministers that they should do their duty. My congregation at Thornhills consisted of 5 grown persons and some children. At Green Fountain there were no persons attended, but there being a Sunday School in the place the only (but blessed) employment I had was to dismiss the children with singing, exhortation and prayer. This morning was very clear, so that when I ascended the top of the Bathurst Hills the prospect that I had was most delightfull. On one side I beheld hills rising above hills to an immense distance: on the other side was the sea which appeared without a ruffle for many miles."
Attendance at Clumber
In 1831 there were 25 children attending Sunday School and by 1834 the congregation had grown to about 55 at a Service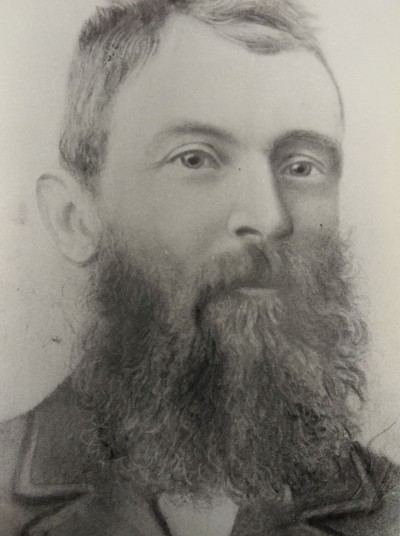 William Pike
A LIST OF MINISTERS APPOINTED TO PREACH AT CLUMBER
A Record of Ministers Appointed Initially at Clumber And Then Later To The Kowie Circuit Of Which Clumber Now Forms A Part
17 August 1863 Purdon Smailes
27 August 1864 H C Holden
17 June 1866 George H Green
6 July 1867 Ebenezer D Hepburn
11 June 1871 George H Green
19 May 1872 John Longden
21 June 1876 John Wilson
5 March 1880 G A Rose
8 July 1883 W S Caldicott
18 July 1885 Oliver Carey
1889 Oliver Carey / Charles J Hepburn
23 July 1890 J Wilson Thompson
8 October 1893 W Smith Foggitt
1894 John R Saunders
19 July 1896 T Davies Rogers
30 July 1903 John T Smart
22 July 1909 Edwin W Coombe
14 September 1917 William Glasson
14 August 1922 H Weavers
24 July 1926 Owen R Thompson
20 August 1931 H Cecil Sheasby
10 July 1934 H B Richards
8 July 1936 Albert E Karg
19 March 1944 Andrew Wilson
1 September 1945 John McKee
10 April 1946 Albert E Karg
1954 Winston A Rimmington 
29 January 1959 Peter R Young
26 January 1964 John P Scholtz
1968 Jack Ingoldby
1972 Kingsley Thomas
1973 John Stewart
1974 John L Aspeling ( Jack )
1977 Neville R Richardson
1980 Aubin de Gruchy
1982 David Young
1984 Margaret Anderson-Viljoen
1986 Margaret Anderson-Viljoen / July John L Aspeling ( Jack)
1987 Bathurst Circuit incorporated into new Kowie Circuit
1987 Brian Hazell
1989 Sydney Jones
1992 Margaret Anderson-Viljoen
1994 Gary Molver
1997 No Minister
2000 Ray Lutge
2006 Dennis de Lange
2007 Bevan Sylvester
2009 Peter Woods
2013 Kamogelo Monoametsi 
2017 Sandile Kalipa
When Jeremiah Goldswain went to live on Captain Trappes' farm and joined up with the Nottingham Party, William Pike used to walk to Mr Trollip's and Hyman's Party to preach, and in the afternoon to Mr Walker's at Green Fountains. Goldswain and his wife used to walk home after hearing three sermons and walking a full twenty miles in the process. Until one day Mrs Goldswain told Mr Pike to hold services in his own house as there were so many from the Nottingham Party joining these gatherings. William Pike's reply was that he had attempted to call the people together many a time, but they would not attend. He thought, though, that if the Goldswain family would attend, then he would try again. And try again he did.

Jeremiah Goldswain in his diary talks about William Pike thus: " With this man of God I could freely state my feelings, and from him I received good advice. He was a Christian man, one who had to endure the temptations and persecutions that are common to all those who see and are determined to flee from the wrath to come. I often used to go to him for instruction and always received such strength and encouragement as I stood in need of".
As a result of Mr Goldswain's urging , the Nottingham Party started meeting outside, under the trees, at the home of John Bradfield Snr in good weather and in William Pikes' home in inclement weather on Sunday's. Sometimes they would even meet in the open on Mount Mercy. This they continued to do, until the first Church was built in 1824. Considering that members of this Party were in dire financial straits on leaving Nottingham, and, combined with the effect of a succession of crop failures and a disastrous flood in the first 3 years, this was a remarkable achievement.

Early preachers at Clumber included Rev William Shaw (b1798 - d1872), Rev John Ayliff (b1797 - d1862) and Rev Henry Hare Dugmore (b1810 - d1896).

RECOLLECTIONS 
Recollections of Rev John Ayliff 1825 - 1829
Ayliff's life as a preacher in the settlement was full of incident sometimes glorious, sometimes depressing or dangerous and sometimes humorous. Here are summaries of selected recollections in respect of Clumber:
Saturday 19 November 1825: Arrived at William Pike's and in the evening Mr D (Davis) preached from "The poor have the Gospel preached to them" – it was a good time. The next morning I preached on the subject "By grace are ye saved through faith."
Saturday 15 April 1826: Arrived at good old Bro Pike's but as the evening was threatening rain, no person came to preaching. I felt in my body & rather heavy in my mind. [Ayliff followed this entry with a prayer for deliverance from his depression]. The next morning about 40 elephants passed through the Nottingham party alarming the people in a nearby house but no harm was done. At 10 am read and preached to a small company of attentive hearers.
Saturday 27 May 1826: Left again my dear partner and family to attend my appointments at Clumber, Wesley Mount and Port Frances. Arrived in the evening at good old Mr Pike's but, the weather being dark, no person came to preaching.
Sunday morning 1 October 1826: Read prayers, preached and met the members of the Class, to the number of about 20. After which I ate some dinner with good old Mr Pike...
Saturday, February 15 1828: Left home today for to supply my appointment at Clumber, James's party, Port Frances and Zoar [at Reit Fountain], this being the first time of my riding from Salem to that end of the circuit. The road appeared very long and dreary and in passing through the Kowie Pass I found I had just been preceded by a drove of elephants.... and I got to old Mr Pike's just as the sun was going down.
Saturday 15 March 1828: Left home today to supply my appointment at Clumber, Bethany, Port Frances & Zoar. Nothing during the journey has transpired very particular, except that I found myself very poorly, which arose partly from the greatness of the heat.
Sunday 29 March 1829: Preached this morning at Clumber to a very large congregation from 103 Psalm, 13 verse. In the afternoon we had our quarterly Love Feast, when many stood forth to testify to God's power and willingness to forgive sins. Hana Cloete spoke in English. ..afterwards we were under the painful necessity of putting a person 'out of Society' for 3 months for improper conduct. This I found a most painful task, but a work of necessity for the purity & honour of the Cause of God.
Saturday 9 May 1829: Preached this evening in Clumber to a goodly company from II Tim. 4:8. In consequence of Bro. Pike being confined to his bed, we had the evening service in his house. As Bro. P. Appeared to be ripening for Glory the subject was applicable to his case & we all found it a time of refreshing from the presence of the Lord.
Sunday 4 October 1829: (the anniversary of the Clumber Chapel). In the morning Bro. Davis preached from Psalm 85:7 to a very large congregation & the word was evidently attended with power. After preaching in the morning .. .about 120 persons sat down to a plain dinner laid out in the most Christian-like order under the shade of a tree & the people ate the meal with lightness of heart, rejoicing in the opportunity of meeting together on such an occasion. It reminded me of the primitive days of Christianity when the first Christians had a community of goods, having all things in common. After dinner the Love Feast [itself a primitive Christian practice] commenced, when the people bore a most blessed testimony of the power of Jesus to save. .....[after the Feast and tea drinking].... repaired to chapel to the evening service, when I preached from Luke 19:10. I felt peculiar sweetness of mind while preaching Jesus!
Sunday 27 December 1829: Read prayers and preached this morning in Clumber to a large congregation from Rev. 20:11-15. After preaching Baptized two children & then afterwards gave tickets to the members of the Society &, without waiting to dine, rode to Bethany...
Note : John Ayliff refers to "old Mr Pike" in the notes above. In 1826 John Ayliff was 29 years of age and William Pike 47. William Pike passed away in 1829 at the age of 50.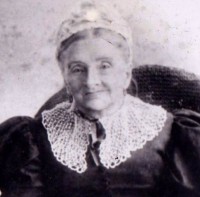 Mrs Sarah Ann Brown
A CENTRE OF SPIRITUALITY 
Clumber Church as a Centre of Spirituality 
The Methodist Churchman of April 21 1898 recorded the death of a Mrs Brown of the Berlin Society of King Williamstown. Mrs Brown's maiden name was Sarah Ann Saunders ( Sanders of Cock's Party?) who was born in London in 1815 and came out to South Africa with the British Settlers of 1820. In 1833 Sarah married Nathaniel Brown and had a happy wedded life of 65 years. They were the parents of nineteen children and had 100 grandchildren and great grandchildren.
In 1838, at the age of 23, she was brought to the saving knowledge of the truth in a glorious revival which took place at Clumber in the Bathurst Circuit. For 60 years she was a consistent member of the Methodist Church. She assisted her husband in Mission Work at Mount Coke, Shawbury, Palmerton, Beechamwood, Wesleyville, Morley and Clarkesbury. 
RECOLLECTIONS OF HENRY HARE DUGMORE
Henry Hare Dugmore, as a boy from Gardner's Party, was encouraged  by his sister, and regularly made his way to Clumber for worship. He was destined to return as an adult preacher as part of the local circuit. In the 'Christian Watchman' ( recounted in 'The Settlers and Methodism' by Rev William Eveleigh, pp 49 - 51) he recalled the assemblage for a service at the Nottingham Party Clumber Methodist Chapel. He wrote about the Settlers converging on Clumber from far and wide:"Clumber on a fine Sunday morning between ten and eleven o'clock presented a very animated picture. The days of buggies and spring carts had not yet arrived, but the settlers of both sexes, though not Roman citizens, belonged to the equestrian order. As Service Time drew near, little troops of raiders might be seen coming into sight from all sides. The Cawoods from .... Drift; the Mounceys, and Cockcrofts, and Bentleys from Harewood—these came from the greatest distance. From Wilson's Party came the Purdon's, headed by the stately old soldier who had fought for King George in the wars of the last century. Bathurst sent in a troop of Hartleys from the opposite direction. The Half-Way Bush contributed the Goldswains, the Tarrs and the Elliot's.From the Lushington Valley direction came the Timms. Following the course of the Chapel brook came the Gradwells, the Foxcrofts, the Peels, the Hulleys, the Pikes, and the Goldings; Lemon Valley sent the Brents, the Birts, the Newths ( a couple of them old men-o'-war'smen, who could talk of Nelson's sea victories), the Bradfields, the Hodgkinsons, and Joshua Davies, the old cavalry soldier, who could tell of the horse he rode at the battle of Fuentes d'Onoro, and whose wife was one of the most devoted Christians in the neighbourhood .The very features of the men stand up before me as in a mirror :   Young Thomas Hartley, scrupulously careful in dress and polite in manners, the graver brother, William, in after years school-superintendent, class leader, and local preacher; and 'Gentleman Cawood,' as James was called, from his appearance and manners. All these names, so far as I know, are borne by their great-grandchildren who have spread them far and wide, and have made the little one become a thousand." 

REV PETER WOOD REMINISCES
 The Clumber Church is steeped in history and has a surprising effect on people. Rev Peter Woods who was resident minister, describes how on his first service at Clumber Church, he sensed a strange energy present with him in the pulpit. I am neither psychic nor clairvoyant," he insists, "I have only had one similar experience when I stood up to speak at the Grey High School lectern in Port Elizabeth and realised that I was standing exactly where Jan Smuts had stood". That first day in the pulpit at Clumber elicited a similar feeling . Thinking little more of the encounter he preached at Clumber regularly with no reoccurrence of the eerie presence. It was only two years later while completing the Woods family tree, that Peter discovered that Frederick William Woods, the original settler and indentured servant, had bought land on the Torrens River at Clumber. In December 1832 Woods married Sophie Birt in the Clumber Church!  It was his settler forbear that tapped his shoulder as he got into the pulpit that day.  When he told the story to Olive Pike, the organist, her comment was, "I always knew you were one of us"